Retail Merchant Accounts
Ideal for: Retail Storefronts, Medical Offices, Grocery Stores, Convenience Stores, Beauty Salons, Dry Cleaners, Jewelry Stores, Clothing Stores, Taverns, Automotive Repair Shops, and more.
The acceptance of all major credit cards is a key factor in the satisfaction of your customers. Commerce Payment Systems will provide your retail storefront with processing solutions to accommodate them. We offer the widest selection of Credit Card processing products and solutions. Commerce Payment Systems will provide the services necessary to meet your needs no matter your size or industry. There are many benefits to allowing Commerce Payment Systems to set up your merchant account, below are just a few.
Fast credit and debit card authorizations
Dependable quality service and technical support
Flexible platform options, including stand-alone, networked, PC, or integrated systems.
Enhanced features like no-show flag, one-key re-authorization, and networking
Comprehensive-reporting packages customized for the retail industry
Innovative value-added solutions for all types of retailers
Integrated payment services and support for information management systems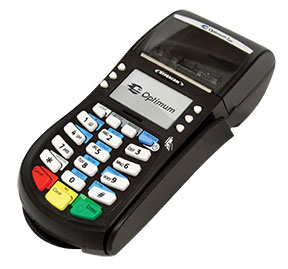 Hypercom T4220 IP
Hypercom's Optimum T4220 IP offers you an affordable dial solution without limits.
The T4220 IP has high-end features normally found in only more expensive IP and wireless models, such as 24MB of total memory, an ARM9 processor for fast transactions and also multi-application. The T4220 IP is also PCI PED approved so that you can support debit with or without an external PIN pad. Accept chip card transactions with the optional EMV-approved reader. This makes the Optimum T4220 IP ideal for magnetic stripe and chip card transactions worldwide. With one of the most slim form factors of any countertop device, it is also perfect for handover environments.
$1000 Value! You Get It Free!
FEATURES & BENEFITS
Applications
Retail and restaurant
Small ticket sales
MOTO
E-Commerce
Dynamic check conversion
Check verification
Gift and loyalty
Retail tip
APPROVALS
PCI PED Approved
EMV Level 1 & 2
MasterCard PTSP Approved
Interac Certified
RoHS & China RoHS Compliant
High Value
Depot-upgradeable, modular communications provide a flexible platform that can quickly evolve as market requirements
emerge. Provides investment protection and are easy to replace for faster service
With more memory, 24MB standard, than competitive devices in its class, the Optimum T4210 easily handles software size
increases due to regulatory requirements as well as the addition of value-added applications
The bright, white backlit display utilizes superior display technology to achieve a sharper image for maximum visibility
Check imagers, PIN pads and contactless check readers can be connected using the peripheral port to provide more
payment choices
Secure design meets the most stringent security regulations in the industry, including PCI PED. The HyperSafe32 architecture provides the ultimate protection against any unauthorized loading of applications.
Affordable, High-End Features
Powerful- 32-bit ARM9 processor
Fast- V.34 modem standard
Functional- Full multi-application
Easy-to-use- ADA-style key layout and integrated PCI PED approved PIN pad
Adaptable- Optional EMV chip card reader
Reliable- Designed to withstand retail environments
Flexible- Modular communications provides investment protection
Secure- Designed for the most stringent security regulations
Simple, Easy-To-Use Features
SureLoad® thermal printer design with clear lid alerts cashiers to low paper conditions. The simple drop-in loading virtually
eliminates paper jams and the large paper roll means more receipts between changes
Large, ADA-style, 19-key layout allows for easy key recognition. The Clear, Enter, Cancel and "5" keys provide tactile fee
back for visually-impaired customers
Slim form factor makes it perfect for handover installations
Color-coded port labels simplify service and support
Industry-leading software includes the functionality necessary to introduce value-added opportunities to merchants.