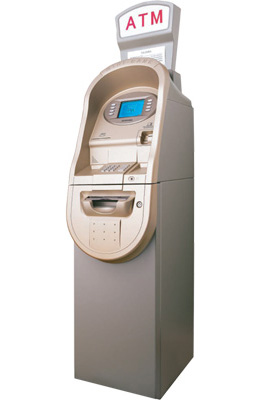 FREE! NEW Nautilis Mini-Bank 1500!
ATMs from the NH-1500 Series are our most popular retail models because they include plenty of state-of-the-art features at an affordable price. Plus, their small footprint and low weight makes them easy to fit into almost any location.
Features Reliability: Featuring exceptionally stable operation and advanced performance, the NH-1500 Series has a proven track record in the U.S. market.
Security: This safe transaction environment includes a UL business-hour safe, PCI EPP (Encrypting PIN pad), and an optional electronic lock and KABA Mas Cencon safe lock.
Capacity up to 4,000 Notes: Customize a dispenser profile up to 4,000 notes with the retail, free-standing NH-1500 Series. Flexible features allow us to design an ATM at a price range that can work for you.
Get paid a surcharge revenue for giving people money to spend in your location. Giving it right back to you when purchasing your merchandise!
FEATURES & BENEFITS
INSTALL AN ATM AT YOUR LOCATION AND ENJOY ALL THESE BENEFITS!
Increase sales by drawing more customers to your location
Eliminate customers walking out to find an atm
Increase impulse spending and buying power
Save on credit card charges of 2% to 4%
Instead of paying out you get paid from the surcharge revenue
No more bad checks
No more charge backs
Create residual receipt couponing
Real time online reporting
Contain your public in your establishment
Keep and increase revenue in your business
Create customer loyalty and differiation
Provide a great convenience to customers
Create a destination point for the public
An atm puts more money into your customers hands on your sales floor
BOTTOM LINE FACT: AN ATM WILL EARN MORE MONEY PER SQUARE FOOT THAN ANY OTHER ITEM IN YOUR BUSINESS.